This is me, Luciana, online Portuguese teacher and author
Some years ago, in 2011, my husband and I made a decision that changed our lives and the way we used to live.
We were language teachers in Brazil. Our students used to come to our home, we had our business, friends, family, and we were even starting to make plans to buy our own house!
When, out of the blue, we decided to move to Spain, my husband's home country. In the middle of the crises. With no jobs. And we hadn't won the lottery!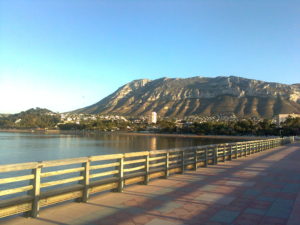 To do that well, we'd need time and a plan. And that's exactly what we didn't do. Just a few months later I saw myself landing in Barcelona, heading to Denia, the Mediterranean city we chose to live and develop our online teaching job. Yes! This is how we made online teaching our full-time job.
This site is the result of all those years teaching my language – Brazilian Portuguese – to students all around the world. I teach around 900 to 1000 lessons per year and I want to have a place to put together everything I've already done to my students so I can reach more people!
Some facts about me: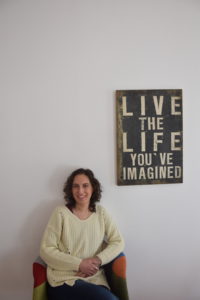 • My name is Luciana, but people call me Lu.
• Born in São Paulo, raised in Indaiatuba, SP.
• I've always loved languages. I started having contact with foreign languages when I was a kid and the first one was Esperanto! Then came English, German, Italian, Spanish, French, and Greek! But I can only speak English and Spanish at a decent level.
• I graduated in Campinas, Brazil, in Letras (languages Portuguese – English), but had other jobs before teaching.
• I love DIY, reading, and photography.
• I was a digital nomad for a bit more than a year and loved the experience! Right now, Caldas da Rainha, in Portugal is where we call home!
• I've published "Quando o passado bate à porta", my first Graded Reader for intermediate students of Brazilian Portuguese, in March/2020. You can get the first chapter for free here!
This is it about me for now! If you want to keep in touch, you can write to me here. And if you want to know everything I share here to help you in your Portuguese language adventure, sign up here.
Here's what my students are saying about me:
Don't forget to leave your name and email below to receive free Portuguese content and news from this site!