What is the Portuguese with Luciana Project?
Have you ever worked for years on something but started feeling you want to grow and improve? This is me! I've been teaching Portuguese for years but wanted to have my own place to teach Portuguese. I wanted to offer different kinds of lessons and other ways to teach, besides one-to-one online lessons.
In this page you'll find: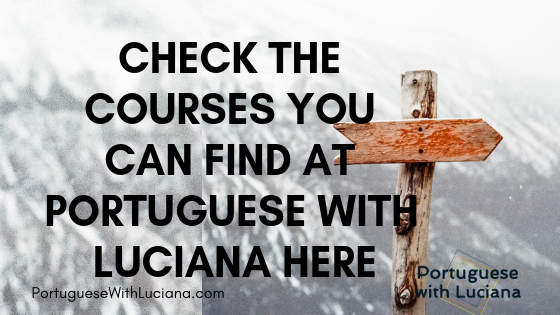 I've been teaching one-to-one online lessons since 2010 and this is my full-time job. Of course, I'll keep it
here
on my page.
Celpe-Bras is the only certificate of proficiency in Brazilian Portuguese officially recognized and developed by the Brazilian Ministry of Education.
The exam is taken by learners of Portuguese who wish to measure their progress or who wish to provide proof of their level of proficiency, students planning to study at a higher-education institution in Brazil, professionals who wish to have an academic certificate from their own country validated in Brazil or who need to register with professional bodies such as the Brazilian Federal Council of Medicine. The exam is offered in Brazil and many other countries and from 2019 on it should be offered twice a year again.
Learn more about it here.
Whatsapp study group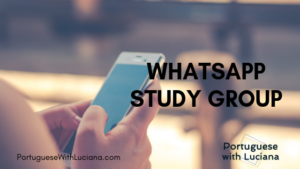 Another interesting service will be paid Whatsapp study groups for students who struggle to find time to sit and study, or can't commit to attend lessons they booked, but could study on the go.
Yes, there are many free Whatsapp groups, but I'll send material regularly, ask and answer questions, moderate the groups, give support to students, help when they need and create a good environment for language learning.
Are you interested in this service? Tell me here.
Guided Offline Lessons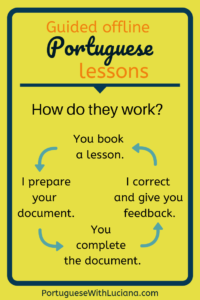 The first service to be on the page will be the Guided Offline Lessons. And what's that? These are lessons prepared for each student for self-study based on their level and need of practice.
Example situation: an intermediate student who already has many Brazilian friends but lacks studying grammar and writing because he or she will take Celpe-Bras exam. The lessons for him or her will focus on writing. For each lesson, the student will have a document with different media and questions to practice and after it's completed, I'll correct and leave notes for the students.
If the student needs practice on speaking I also ask for recorded audio files as part of the lesson. There is no Skype or Zoom meeting, all communication is written on Skype, WhatsApp, email or another agreed way. 
Do you like it? Let me know here!
I also wanted my page to have a blog about Portuguese and resources for students – my students or self-study and self-taught students!
If you want to learn more about me, click here.
So, are you in? Join my list here to receive news from this page when I have new exercises, lessons, or material. (I promise I won't spam you)
If you want to get in touch, just use the form below: