What is the Portuguese with Luciana Project?
Have you ever worked for years on something but started feeling you want to grow and improve? This is me! I've been teaching Portuguese for years but wanted to have my own place to teach Portuguese. I wanted to offer different kinds of lessons and other ways to teach, besides one-to-one online lessons.
In this page you'll find: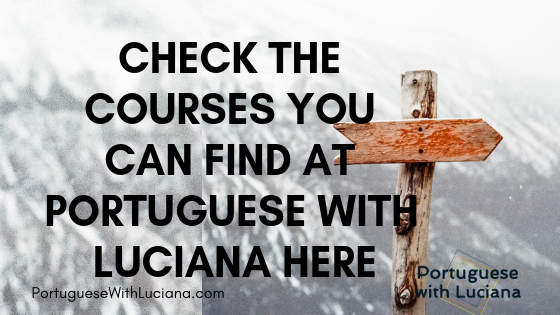 One-to-one online lessons
I started teaching in 2006, but I've been teaching one-to-one online lessons since 2010 and this is my full-time job.
You can read more about my lessons here.
Celpe-Bras preparation course
Celpe-Bras is the only certificate of proficiency in Brazilian Portuguese officially recognized and developed by the Brazilian Ministry of Education.
The exam is taken by learners of Portuguese who wish to measure their progress or who wish to provide proof of their level of proficiency, students planning to study at a higher-education institution in Brazil, professionals who wish to have an academic certificate from their own country validated in Brazil or who need to register with professional bodies such as the Brazilian Federal Council of Medicine. The exam is offered in Brazil and many other countries and from 2019 on it should be offered twice a year again.
Learn more about it here.
Brazilian Portuguese Graded Reader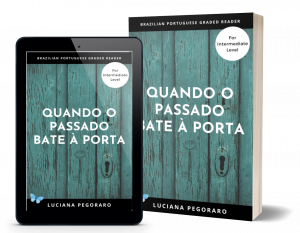 Blog
I also wanted my page to have a blog about Portuguese and resources for students – my students or self-study and self-taught students!
And here you have a link for my blog: https://portuguesewithluciana.com/blog
If you want to know more about my work, you can send me a message using the form below: